Frequently Asked Question
What is included in my package?
Handmade Wooden Box + Spider (Toy)
When will I receive my order? Fast Shipping!
Our shipping time is about 7-10 days. Shipping Worldwide.
We ship your orders from various international warehouses (US, Canada, & Singapore). Our stock is spread out over multiple fulfillment centers for them to get to you faster. Due to the high demand during our anniversary sale, some shipments will be slightly delayed. Thank you for your understanding.
Does it come with a warranty and money-back guarantee?
Yes, all our products come with a 2-year warranty and a 30 day money-back guarantee. If you don't have a positive experience for ANY reason, we will do WHATEVER it takes to make sure you are 100% satisfied with your purchase. We have 24/7/365 Ticket and Email Support. Please contact us if you need assistance.

ANNIVERSARY SALES: bIGGEST SALES OF THE YEAR! UP TO 67% OFF (Limited Stocks)


* Our Anniversary Sales will end soon. While Stocks Last ! Price Back to Original Very Soon ! *
What Our Customers Think?
(Rated 4.84/5 by 2490 customers)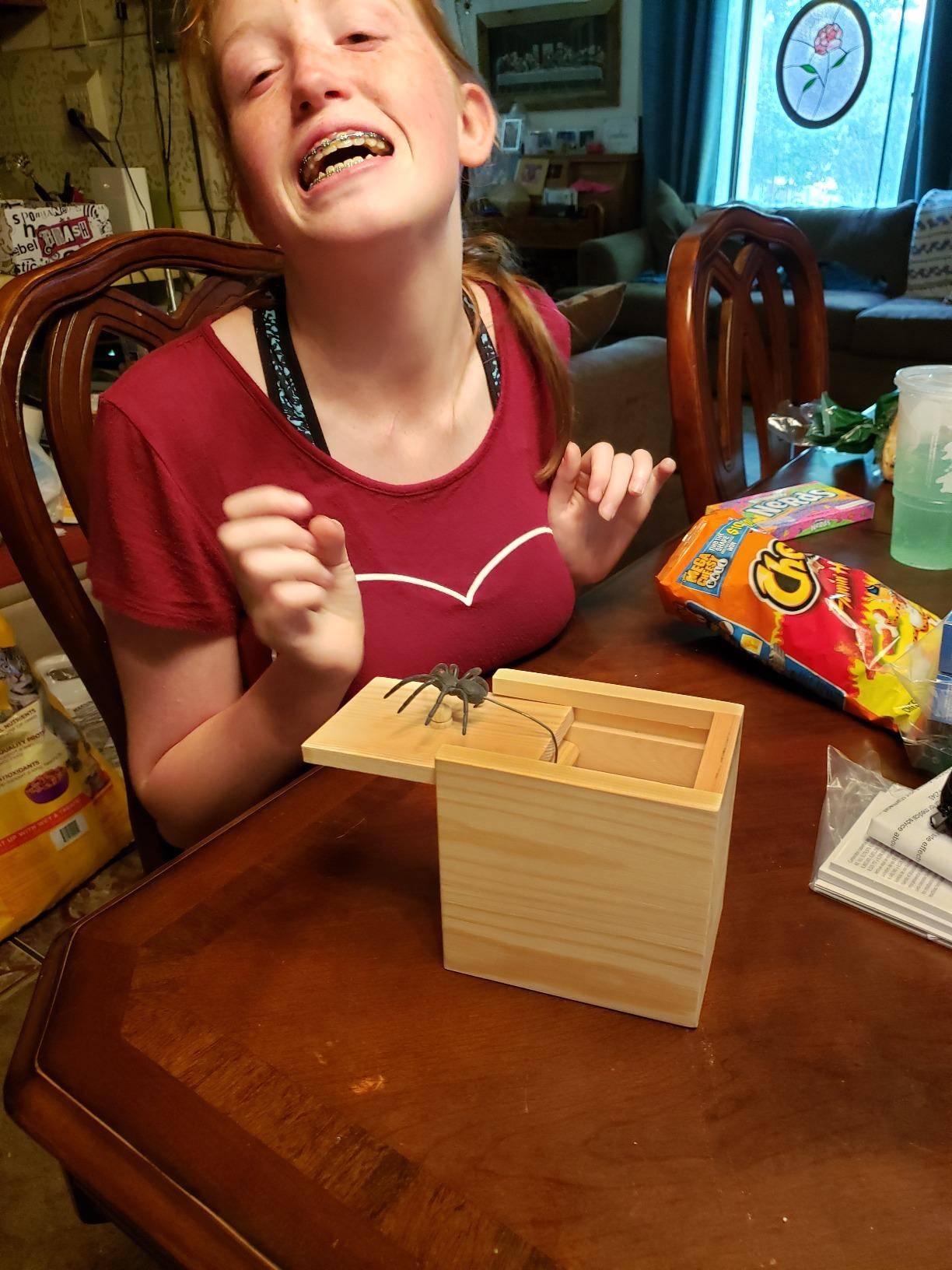 "My granddaughter goes around and tries to scare everyone. It's a great value for this product. The box is well built and works flawlessly"
Adam J. 09/14/2022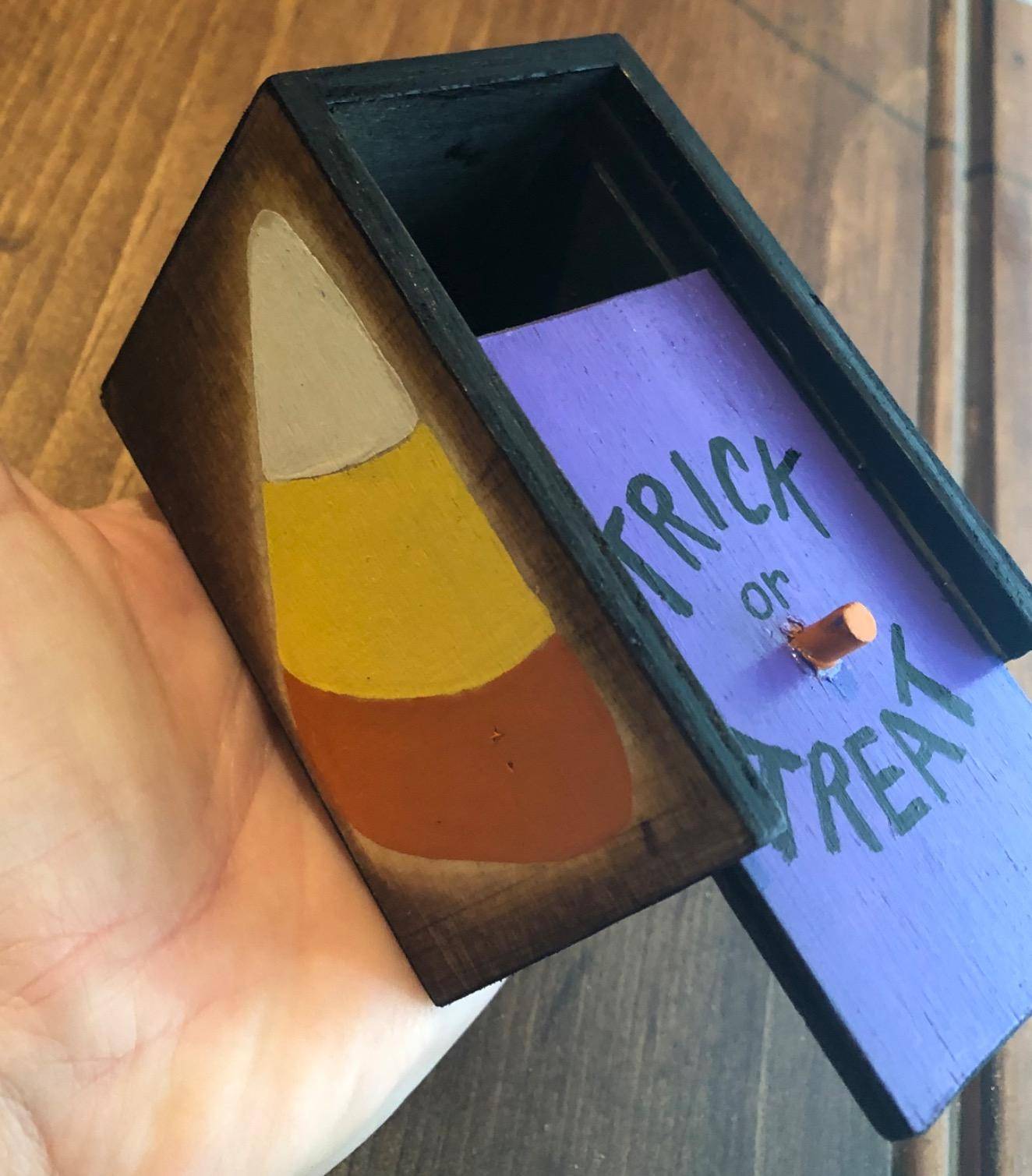 "I ordered this for Halloween and oh my word of I could share the video I would! It did the job perfectly! It comes together already so no assembly required and I painted on the box. Also comes in the perfect gifting box so no one has any idea what's in side!!! 10 out of 10 on this one!!!!"
Stephen V 10/04/2021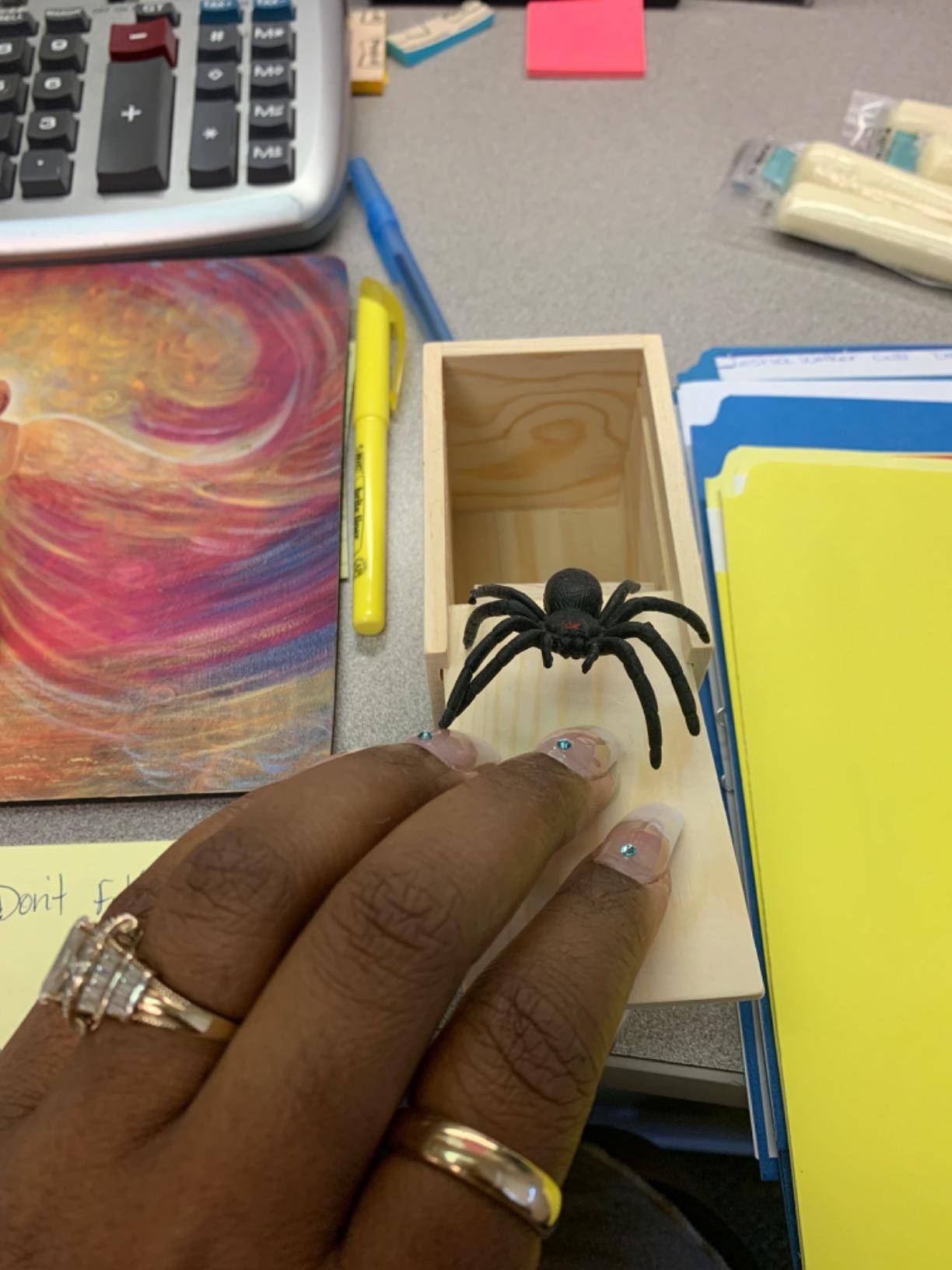 "Bought this for my 3 year old niece because she loves bugs. She was so excited to go around scaring people. She did scare grandma and grandpa thinking she had a box with a real spider in it. It was a fun little box."
Myke B. 09/05/2021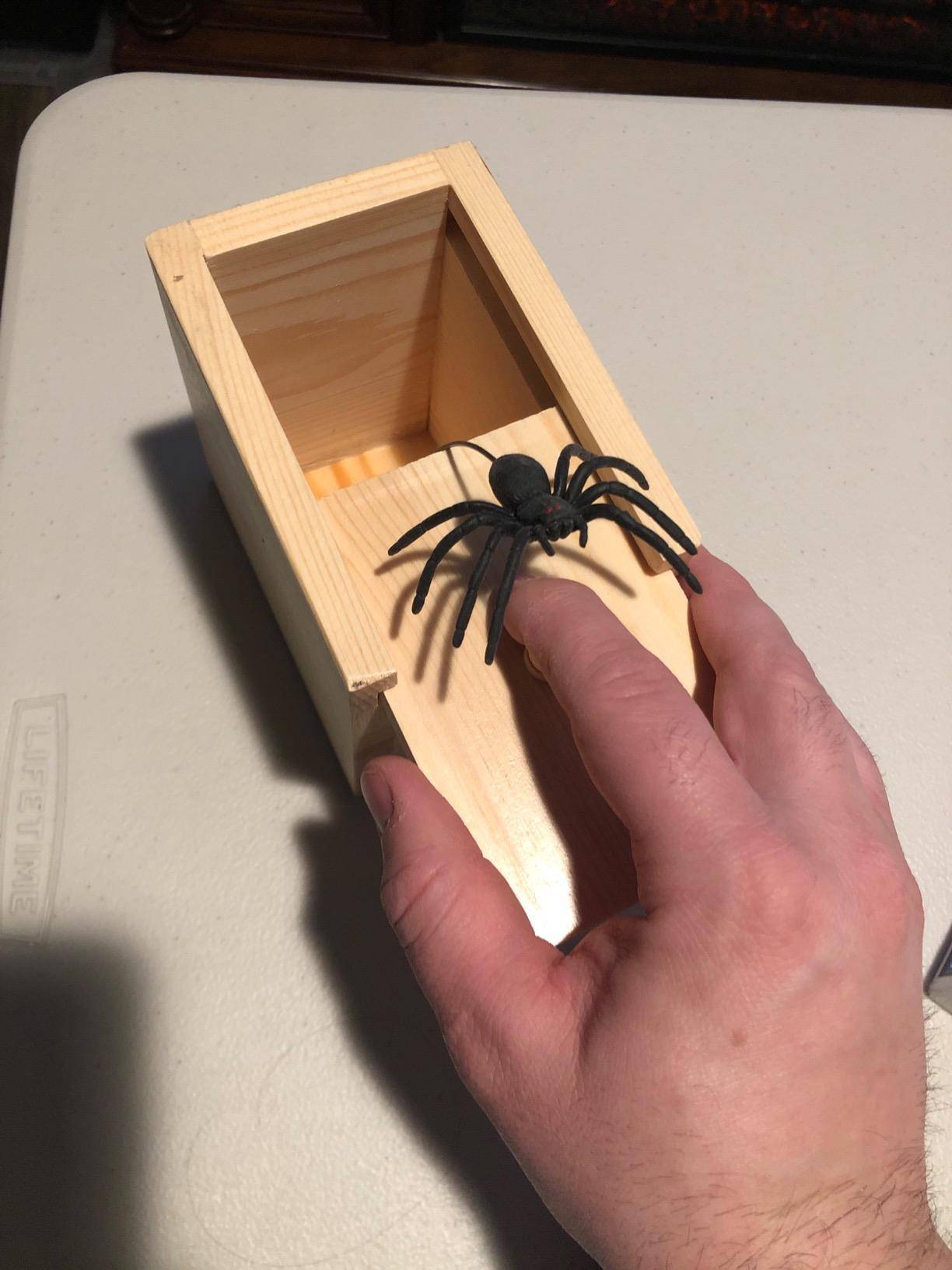 " Have pranked everyone we know and love it !! We told friends that it's a little storage box and they should look in it. Gets them every time, LOL "
Jeff P. 10/02/2021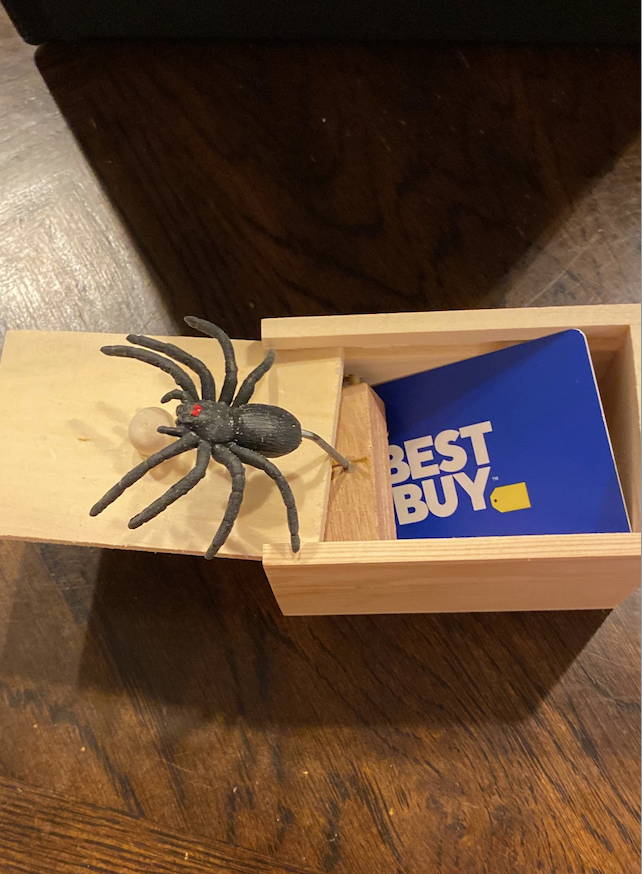 "This is a fun toy for the kids to prank mom and their friends."
Greg H. 09/02/2022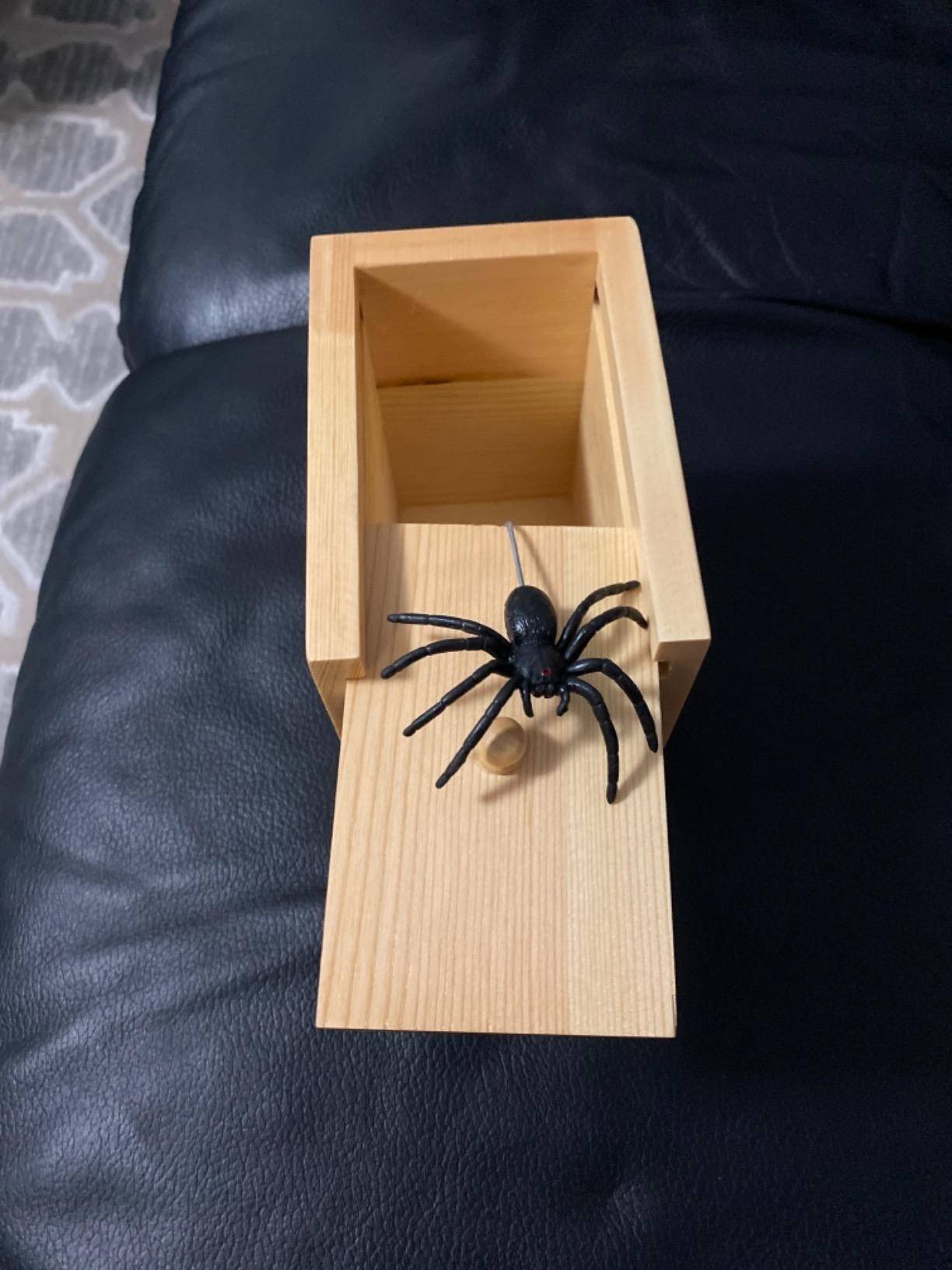 "Bought it cause a friend at work is terrified of spiders. She opened to0 slow so it didn't get her but we work in a hardware store and leave it sitting on the counter. The construction guys can't keep their hands to their self and it has scared so many! GREAT PRANK PURCHASE!"
Carlos G. 05/03/2022